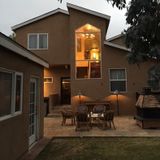 Jerusha P
Part-time live-in Housekeeper/Personal Assisant Wanted
Culver City, California
Last seen over a week ago
3 years experience
Pay negotiable
Want to be hired by Jerusha?
Housekeeper Job in Culver City, California
I am looking for a Housekeeper who can also do Personal Assistance as needed; Room, Board and Stipend offered as well as potential use of a car for personal use. 30 hours of work/week. I am a busy single mother in Los Angeles, who co-owns a beautiful home in Culver City near Carlsson Park, finalizing a divorce and getting ready to go back to work (independent filmmaking) after going through years of suffering treatment for Lyme Disease (the treatment worked, however, and my blood tests are negative). I have three children: a 17 year old son who is a senior in high school, a 21 year old daughter who goes to West LA College and lives at home, and a 19 year old daughter who goes to Cal State Long Beach and lives near school but I maintain her room for her when she visits. Despite the collapse of a marriage and medical issues, I have always striven to keep the family home clean, beautiful, and a place where hospitality, integrity, creativity, health, positive attitudes, mutual support and love flow. My children love the family home and our guests do too. My long-term friend and family assistant Femi lives in the house as well and has been a pillar of support for me. She is "second Mom" to the kids. I am, by trade, a filmmaker and Femi is an actress/screenwriter. Femi helps with driving, cooking and socializing with the kids. I run the house, oversee all home beautification and remodeling projects, schedule appointments, also cook, also drive, and handle money management. But I just had to let go our long-term live-out housekeeper who came two times a week to keep the house clean because she turned 70 and could no longer handle the physically demanding aspects of the job.

I would prefer live-in vs live-out for the right person. I would rather add a valued member of the overall house team who is around more than just twice a week.

I am looking for someone who can be responsible for ensuring that standards of cleanliness in the common areas of the house are achieved and maintained on a daily basis (kitchen, dining room, living room, TV room, laundry room, guest bathroom by the kitchen), hallways. I would especially like assistance in maintaining a clean, welcoming, organized, beautiful home during this school year because, now that I am Lyme-free, I want to go back to work in full earnest and that will sometimes involve traveling out of state. I would like to go back to filmmaking and be freed up to come alongside children without the heavy burden of constant domestic labor, which I have been shouldering, ever since I had to let go of my old housekeeper. I am also looking for the Housekeeper/Personal Assistant to be responsible for weekly cleaning of three bedrooms, three bathrooms, the back patio/outdoor kitchen, front porch and a home office as well as providing assistance in other areas pertaining to household management. These areas include running errands and providing personal and administrative assistance in support of holidays, special occasion events at home, and home improvement projects.

This would involve 30 hours per week of work including:
• Cleaning and daily maintenance of public areas of household: kitchen, dining room, living room, TV room, hallways, staircase, laundry room, and guest bathroom (toilet and sink) including sweeping, mopping, dusting, vacuuming, tidying, organizing, and keeping surfaces clean
• Ensuring that the kitchen is always kept clean (do dishes, load/unload the dishwasher, wipe counters and stove down, etc.)
• Performing deep cleaning duties once a week, including cleaning other bathrooms, three bedrooms, back patio with outdoor kitchen, front porch, and home office
• Cleaning glass and mirrors in public areas
• Cleaning baseboards, door knobs, interior window trim, interior staircase railing, and wall plates once a week
• Gathering and disposing of waste and recycling
• Stripping beds in three bedrooms once per week, washing sheets and re-making beds
• Laundering towels in bathrooms and kitchen once per week
• Running errands and picking up items from stores
• Light maintenance (such as changing light bulbs, helping to move furniture if needed)
• Assisting me in communicating with and providing supplies for handymen as home improvement projects arise
• Performing light administrative duties such as scheduling appointments, ordering supplies online, following up on payments, etc.
• Cleaning the cat box
• Assist as needed with all aspects of preparation and clean up for in-home holiday events and special occasions
• Occasionally assisting with duties relating to care of a high school senior boy living at home in the event that Mom or Mom's other helpers are not available (such as driving or cooking)
• Personal assistance to be a "helping hand" when needs arise at home

Generally speaking, the position will be be 50% Housekeeping, 15% kitchen care after meals, 15% errands, 15% personal assistance/administrative support and 5% pet care. In the event that the housekeeper/personal assistant cleans rapidly, then more duties will be given in the area of personal assistance.

JOB REQUIREMENTS

• Hard working and reliable
• Has a driver's license and comfortable driving in an urban environment
• Animal lover and not allergic to cats
• Must be fluent in English
• Must be able to lift up to 30 lbs as needed
• Sharp eye for small details
• Able to work independently as well as part of a team
• Must have prior Housekeeping experience
• Takes pride in homecare
• Compassionate with a desire to serve others
• Upbeat personality without being saccharine
• Positive "can do" attitude
• Motivated and self-starter
• Not easily frustrated or overwhelmed
• Enjoys routine, structure and anticipates the needs of others
• Open, direct, honest communicator

DESCRIPTION OF HOME AND FAMILY

The house is a 3000 square foot, 6-bedroom, two story home that currently houses me (the Mom),, two adult children (17 and 21 years old, who are attending high school and community college), a long-term family assistant (who is one of my best friends), two renters and three cats. Dad lives ten minutes away and while being co-owner of the house, does not reside at the house. Relations are amicable and Dad frequently comes over to visit. To help with household expenses, I rent out two rooms in the house; at present, a restaurant manager and computer developer are our guests. The house is located on a beautiful tree-lined street in Culver City in one of the safest neighborhoods in Los Angeles. We have three cats who are members of the family: two Maine Coones and a Russian Blue mix.

BENEFITS OF JOB

• Rents in Los Angeles are astronomical and for someone who wants to live on the Westside of Los Angeles, it's a good deal (room rentals, apartment shares, and house shares in Culver City range from $--... per month)
• We offer a friendly and kind work environment
• The 30 hrs/week can be flexibly scheduled so that you can pursue other opportunities in Los Angeles
• The house itself is a beautiful home to live in, in an amazing neighborhood
• Christian values are upheld in the house by the adults running it (commitment to honesty, integrity, care for others, hospitality)
• Private furnished bedroom is included that is very nice
• All-inclusive room and board available (utilities, wi-fi, use of common space, food in the refrigerator, shared meals iff you don't cook yourself)
• Hospitable assistance in acclimating to Los Angeles (if you are not already in Los Angeles but want to use this opportunity to come to Los Angeles)
• $100/week paid in cash each week in addition to room and board
• Possible use of car if you don't bring your own vehicle
• House is located next to West Los Angeles college, which is a community college with a very high transfer rate to CA schools, if you wanted to take classes, as well as Santa Monica College and UCLA
• House is in a great location: you can be at Venice Beach 15 minutes by car, Santa Monica in 15 minutes, or Beverly Hills in 20 minutes
• Mom is health-conscious so food in the house is high quality (organic, local, non-GMO mostly)
• Great "walk score" - house is walkable to downtown Culver City, multiple parks, restaurants, a municipal pool, library, gyms and theatres
• We express whole-hearted appreciation, affirmation and respect for those who make our home and lives better
• Opportunity to be deeply needed and make an impact in improving the lives of others for good
• Flexibility in using the home for your own hospitality purposes (we have a guest bedroom that the Household Assistant can use for her/his own guests to visit with permission)

CHALLENGES OF JOB

• The house gets dirty very quickly because the cats shed and there is high foot traffic in and out of the house, which brings dust in.
• I am allergic to dust and Femi, my right hand woman, has asthma so our standards of cleanliness are definitely high
• "To-do" lists can rapidly change during scheduled working hours if pressing needs arise
• Femi and I cater to my high school-aged son and 21 year old daughter who live in the home, focusing on nurturing and providing care, and some have accused us of spoiling them
• In going back to work this school year, I anticipates traveling to WA state sometimes for a certain film project and when I am gone, Femi, who has charge over the house, becomes operating head of the household during these times
• We only sanction "green" cleaning products in the home (because of chemical sensitivities) and so more elbow grease is needed
• I am very busy so genteel hints or non-verbal cues will fly past me; I do best with blunt, direct communicators and I also communicate in this manner
• I have a "zero tolerance" policy for gossip in the home and if anyone has a problem with anyone, my conflict resolution style is to take immediate, direct action to resolve problems (this can be challenging for some but a benefit for others)
• Dishes. Dishes. And more dishes. There are too many cooks in the house who, while loving preparing healthy, tasty meals, hateto clean up in the kitchen.
• This is a home where Christian values are striven for and there is a zero-tolerance policy of in-room sleepovers in the house where the parties are not married so if you are dating, or want to date, that's cool... but no overnights
• The house is a non-smoking home (including 420, even with a medical card)
• The house is committed to intentional media watching meaning we do NOT have cable and never just have the TV on for background. We do have Netflix, DVDs, AppleTV/iTunes, and two TV/gaming areas in the home but there are no TVs in the bedrooms by design. This can be challenging for some; a benefit for others.

I am open to interviewing people who are in Los Angeles right now but equally open to considering people from other countries or states who would be interested in re-locating to Los Angeles (like how au pairs come to travel and take classes). Because I am only asking for 30 hours per week of cleaning and assistance, there is definitely time for the Housekeeper/Household Assistant to look for other work, explore LA, and pursue other opportunities.



---
Services Needed
Your responsibilities will include:
Change linens
Oven cleaning
Fridge cleaning
Cabinet cleaning
Dishes
Window washing
Surface polishing
Pet clean up
Trash & recycling
---
Recommendations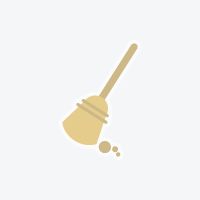 Deborah Longe
I recommend Jerusha P as a housekeeper
---
Similar Profiles Nearby
Near Culver City, California

Dean C
Hiring a Full Time House Keeper in West Hollywood

Allen C
310924 Call Me This Site Wont Let Me Call You Or Respond To Your Messages

Debrina C
Part-Time Weekend Help

Derek V
Some Experienced housekeeper needed to do housekeeping in Small Motel in Montebello,ca

Victoria V
DAILY JOB - Home Assistant for Cleaning and Pet Care
Find Housekeeping Jobs in Culver City, California
More in Culver City, California
Want to be hired by Jerusha?
Similar Profiles Nearby
Near Culver City, California

Dean C
Hiring a Full Time House Keeper in West Hollywood

Allen C
310924 Call Me This Site Wont Let Me Call You Or Respond To Your Messages

Debrina C
Part-Time Weekend Help

Derek V
Some Experienced housekeeper needed to do housekeeping in Small Motel in Montebello,ca

Victoria V
DAILY JOB - Home Assistant for Cleaning and Pet Care