You have no credits available.
Your Basic Plan is limited to contacting 1 housekeeper every week. Upgrade for unlimited access.
Upgrade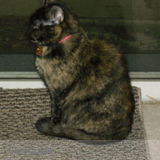 Janet L
2 spoiled cats say, "Meow Help our Mom!" Flexible, thorough housekeeper needed. East End Lou., Ky.
Housekeeper Job in Saint Matthews, Kentucky
Sorry to "vent" a bit but I'm getting rapidly frustrated with inconsiderate people not following up, not showing up for interviews,not having all the qualifications for interviews, talking "a good game" but not showing up for work. My situation is as follows: The person that helps me with my house stuff is great & loyal but even admits that could use a steady "back up person" as needs change. See-- she gets colds from her school age grand kids at the drop of a hat & sometimes she needs to take some personal time off. Life does happen. It'd be really helpful if I found that someone who's a combo of a housekeeper- "person Friday", who is flexible on days--even on short notice-- without drama or excuses & realizes that you gotta show up & WORK to get paid. I've heard more drama & "excuses" than Cpl. Klinger had on M*A*S*H reruns. I'm not a "white glove picky person" but figure it's my money, my home & I deserve to have my needs met. If it were your home, I'd bet you'd think the same thing. I'm in eastern Jefferson county, Ky. near St. Matthews so this would be a nice commute for drivers within a 25 min. radius or less. Oh, I can't send or get texts-sorry. Are you: REALLY GREAT ON FOLLOW THROUGH--Thorough & great at deep cleaning (which I think is common sense--not a "dust dust, wipe wiper".) PROOF of CLEAN BACKGROUND,OWN VEHICLE INSURANCE, DRIVER'S LICENSE MUST BE PRESENTED AT INTERVIEW ! FULL OR PARTIAL SSN # helpful, too. HONEST PROMPT NO PROBLEMS PRESENTING PAPERWORK YOU'D GIVE TO AN HR Dept. RESPONSIBLE & HAVE LOTS OF EXPERIENCE CLEANING HOMES (not just for relatives) CLEAN BILL OF HEALTH. FRIENDLY, PET LOVER w/excellent communications skills GREAT WORK ETHIC & not juggling another job or moonlighting on the side, as there could be work on a weekday day times, too. Are you dependable & honest enough to SHOW UP, IN ADDITION to CALLING ME at local five-o---...? Hey, if the situation was reversed, you'd be picky about who is coming into your home & around your things, too .MUST have your own vehicle. If you're not serious or, "just joking around", please don't waste both of our times. If you are that "needle in a haystack" then maybe we should talk. I try to give "as much heads up" as possible but sometimes life happens & all I can give you is a few hours notice. There's lots of variety & never a dull moment. Duties vary from thorough cleaning to doing errands to light clerical work to pet care to laundry to routine weeding. Sometimes life happens but I have no one to call as a backup or for day work on a weekend. That's one of the reasons flexible hours are helpful. This is an ongoing thing but not full time & no evenings. Supposedly, I've checked something that should allow you to see the number written in words. No texts, no teams, no "big" agencies & "no fitting into a big daily roster of homes". If you CAN'T PROVE the legal right to work in the U.S., then this isn't for you. If you' re a LEGAL US citizen or can PROVE that you have the LEGAL RIGHT TO WORK IN THE U.S., meow to FIVE-O---.... You can also refer to Nextdoor..... classifieds. We're 2 spoiled, vet approved, cats & our vet says we're allergic to cigarette smoke. Our 2 legged Mom is helping us write this. WHO: Our 2 legged Mom can show you how to help her take care of our needs. We're not really good with our numbers & letters so our 2 legged Mom says we should tell you something about "the more you charge then the less hours she can afford" but she has some "wiggle room" Your flexible schedule can be worked out but you can work 1 weekend day & possibly and be a backup for the current 2 legger. Somethings are open to discussion but there's a set cash rate per day worked with "no minimum charges for extras" like if she has to take Mom to drop off/pick up her car, for example. Of course, we should tell you 2 legged Mom says we better put in the who, what, when, where right here- then talk to you some more, when you Meow to FIVE-O---... or leave a CLEAR message (she says we wouldn't believe what some 2 leggers call talking). It's our home, too, so you should be prepared to see to our "cool cat needs". We don't have thumbs or we might help you. FIVE-O---.... WHERE: We cool cats welcome all pet friendly 2 leggers with their own transportation, own phone (to get in contact with you) & those that have no problem getting to Louisville's East End. We're off Brownsboro Rd. between the Holiday Manor area & Brownsboro Rd--Zorn Ave. area. You'd respect that it's our home & belongings, too. WHEN: We cool cats hope you're pet friendly & available 1 weekend day & can be a back up, if needed on week days. Our 2 legged Mom says this can be discussed. Mom says the sooner you meow to FIVE-O---... the better. Also, it's hoped that you can do even the smallest things that our "cat helper/house helper" forgets. Mom would think it's GREAT if you knew how to do laundry related tasks, iron, fold, put away & misc. duties, too. PAY: I pay a FLAT, CASH RATE per day worked but that can be discussed. ALL SUPPLIES ARE PROVIDED--anything you'd find on a grocery, hardware store or pet store shelf. Some people have described this as a cross between cleaning, personal asst. & person Friday .NO EXPERIENCE? Don't have PROOF OF THE LEGAL RIGHT TO WORK IN THE U.S? Then this DEFINITELY isn't for you. Hopefully, you're friendly, honest, dependable, thorough, treat others like you'd want to be treated, have a sense of humor & a compassionate work ethic." We can't help it if it's not "politically correct" (hey, we're cats) but we & our 2 legged Mom are allergic to cigarette smoke. Interested? Remember this number: FIVE-O---.... We kitties are sweet but we don't know our letters, our numbers, have no thumbs can't drive you here & our vet says we're allergic to cigarette smoke. MUST be have outside exp. as a pet friendly, thorough, personal housekeeper & no pet allergies. NEED PROFESSIONAL REFERENCES, hopefully as a current housekeeper (the more the better) not just from a relative or friend & not just shadowing someone in a job. NEED EXPERIENCE as someone's longtime personal housekeeper Sometimes you'll get a background check from your kids' school, a former employ for FREE from a school or an organization with which you're involved, a former employer or your kids' school. PROOF of a long time, stable address. Hey, if it were YOUR house, belongings & YOUR fur babies, I wouldn't blame you for taking precautions. Please don't be offended if I'm being cautious. If you or anyone is you know interested, Meow! to FIVE-O---.... NO TEXTS & NO SPAMMERS, please. ALL INDIVIDUALS ENCOURAGED to apply. Thanks in advance for reading this.
Services Needed
Your responsibilities will include:
Share This Profile
Find Housekeeping Jobs in Saint Matthews, Kentucky
More jobs in Saint Matthews, Kentucky