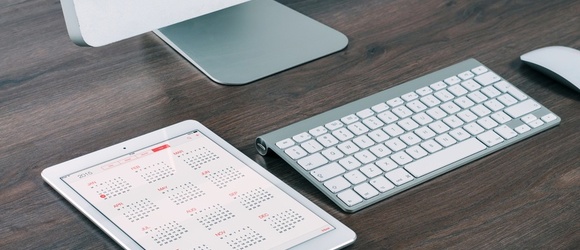 How Often Do You Need a Housekeeper?
by Danica T

• June 10, 2015
Let's face it, in today's fast paced world, household chores often get bumped down at the end of many people's to-do lists. If that's the case with you, then you might just need a helping hand. Hiring a housekeeper can help leave you more time to enjoy with friends and family, pets, or engaged in enjoyable hobbies. But when you decide to hire a housekeeper, how often should they visit?

A good place to start is to consider factors like your budget and what areas in your home need the most attention. Read on to get a better idea of how often you need your housekeeper to visit your home.
Daily
If you have a jam packed schedule, young kids, piles of laundry and just no time left for the basics like vacuuming, dusting and dishes, then this option is probably best for you. If you are an elderly individual who needs assistance each day with these chores, you may consider this option as well. Daily help will ensure someone is there to keep the home looking well taken care of while you go on enjoying your busy life.

Weekly or Bi-Monthly
Hiring weekly or bi-weekly help is a great option for anyone who just wants regular maintenance in the home. The housekeeper will likely have to stay a bit longer and attend to some areas that you may not clean as often on your own time. However, this is a great option for those who have enough time to take care of the basics in between visits. Housekeepers that visit weekly or bi-weekly will likely spend time on tasks such as vacuuming, dusting, cleaning bathrooms and kitchens, as well as changing linens.

Monthly
A monthly visit is a great option for anyone who just wants a professional to take care of the cleaning on a regular basis. You should still make sure to clean in between the housekeeper's visits to give the housekeeper an opportunity to focus on less frequent jobs like cleaning the oven, attic, or washing windows and walls. Since this is a less frequent visit, the housekeeper will likely stay longer than if they were to visit weekly, but your house will definitely be taken well care of.

Occasionally
If you have enough time or prefer to clean your home on your own, you may opt for an occasional housekeeping service. Perhaps for a special occasion, a post renovation clean up, or around the holidays, you may hire a housekeeper or a team to take care of the cleaning for you.
After considering these factors, along with your budget and schedule, it's time to find a housekeeper. Go ahead and post your listing on Housekeeper.com where there's an entire community of housekeepers looking to get to work on your home!