You have no credits available.
Your Basic Plan is limited to contacting 1 housekeeper every week. Upgrade for unlimited access.
Upgrade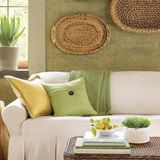 Eric G
We bring ease to your life! Graceworks ecofriendly housecleaning
Housekeeper in Medford, Oregon
Graceworks Ecofriendly Housecleaning Services is the Rogue Valley's finest cleaning service. We serve Medford, Ashland, and surrounding areas. Our professional staff will clean your personal or vacation homes, retreat centers, business offices, health and wellness clinics, as well as preparing your real estate properties for the market. All of our products are safe for you, your children, your pets, and the environment! We guarantee your life will be made simpler, cleaner, and greener! Services we offer: Residential/Commercial Cleaning Special Event clean-up Making Real Estate Market Ready Post-Construction clean-ups Move-in/outs Home Housekeeping Personal errands and Organizing upon request Rates: $30 per hour for per cleaner for maintenance and office cleanings $35 per hour for per cleaner for moveouts/ins, deep, and post-construction cleanings Benefits: Clean, Chemical Free Home Freed Up Time and Energy Improved Health & Relaxation Reduced Stress Simpler Life Rest assured we are licensed, bonded, and insured! Learn more about us at: http://....com or http://....com or see our video at http://....com Call us at 541-292-... to find out more. Here are what a few of our clients have to say about our cleaning: "You know that feeling you get after a good, hard rain, when you take an unexpected turn on the way home and find yourself lost in a sparkling view of your familiar surroundings as if they were all brand new? That's how it feels after Graceworks cleans your house. It's magical. My husband and I both work at home, so we turn into cave dwelling, monosyllabic creatures on a regular basis and cleaning is always the second thing to fall by the wayside during deadline crunch time. (The first is healthy eating, obviously. Sugar caffeine = art, in case you wondered.) We moved into the area recently and knew we had to sort out a cleaning service quickly or we'd never dig ourselves out of the dust and the clutter and the mountains of pet hair. As this was not an appealing prospect, I poked around online, found Graceworks, and hoped for the best. I was blown away! I realize these are a lot of superlatives for housecleaning, but I'm telling you, this isn't ordinary housecleaning at all. The owner, Eric, is not only friendly, punctual, great with silly dogs as well as distracted humans, and really, really good at what he does-- he truly seems to ENJOY cleaning, just as he claims on his website. I can't tell you what a difference this makes in the state of our home. I'm not kidding. It doesn't simply sparkle, it FEELS like the fantastic little retreat it ought to be. All this and everything he does is ecofriendly too, so no choking on chemical fumes in the wake of all that sparkling. I couldn't be happier with Graceworks and I recommend them wholeheartedly!" M.C. in Medford "5 stars - Very good service! Highly recommended!" Daphne M. in Medford "The cleaning went great, Amy A. and Veronica arrived on time and went right to work. I was super happy." Barb L. in Ashland "Amy D. is doing a great job, she left a note stating we were low on trash bags, I really appreciate that! " Chris P. at Allcare in Medford "Stephanie did an excellent job. Love to have her back again!" Fran B. in Medford "Absolutely amazing! I hired Graceworks to clean out a rental. They were prompt at response to my inquiry and the team did an incredible job and a quick timelines. I decided to take the plunge and do routine services! I am speechless. I just got back hours for my weekend to enjoy time with my kids! Thank you so much!" Holly N. in Central Point "Niki and Brooke did a great job helping us out on short notice. I would gladly use them again." Mike F. at Sunglass Hut "Stephanie was very sweet and did a wonderful job. Can't wait for my next cleaning." Vernetta S. in Medford "I am so pleased that Amy D. got my stainless steel to sparkle!" Alana M. in Eagle Point "Niki did a fabulous job! So easy to work with. I will be recommending you to others." Cara M. at Naturewise in Ashland "The house feels wonderful! It feels so nice and so helpful. Mandai "was great and very thorough! I'm super happy! " Cara F. in Medford "Kira did a great job. Looking forward to having her back in 2 weeks." Shirley R. in Grants Pass "Things continue to look good around here thanks to Alayha!" Jennifer S. at Caliber Home Loans in Ashland "Very, Very happy that we found a cleaner we can trust and get on a regular schedule. Ofelia did an excellent job! Thoroughness, Timeliness, Customer Service, Quality! Ofilia was just the Cleaning Professional we've been searching for... We have booked her for next month and hope to continue to be an ongoing monthly client." Barbara V. in Ashland "Everything went very well, Taliah is a nice girl, satisfied with her." Elsa B. in Ashland "Brooke did an great job! We are really happy." Elizabeth D. in Ashland "Amy D., Stephanie, and Veronica were amazing and fantastic! Couldn't be happier! They were just marvelous! I will definitely call back!" Shellie M. in Grants Pass "Stephanie and Veronica did wonderful! I didn't even recognize my home when I got there!" Ashley G. in Medford "Amy D. and Veronica did a great job! Smells great, like when we first moved in! We will definitely have you back again in the future." Jessica N. in Phoenix "Ladies were lovely and everything looked great in there." Sarah C. in Medford "Angela did a wonderful job, just what I needed. Most pleased." Joan H. in Ashland "Hi Eric, Just wanted to let you know that Ophelia and Veronica came and cleaned my house today. It looks absolutely AMAZING!!! They are quite the team. Veronica was wonderful, and so thorough...she was professional, efficient, kind, and did such a beautiful job. I recommend that you do whatever it takes to keep her around. 😉 She is a gem. I would like to request both of them (as I'm sure many clients do) for my cleanings. I will do whatever it takes, if you need to switch my days, times, etc. Thank you so much. This cleaning has made my day!" Shelly K. in Medford "They did an amazing job! Really great upbeat people. Loved how much they got done for my home!" Jennifer H. in Medford "What a great feeling when you find a company that actually shows up when expected, does the job that is expected and where you speak to the owner everytime you call. Where can you find that? My cleaner Amy D. did a great job. She's friendly and thorough, asked questions if unsure about something. Will definitely recommend to family and friends. Oh and the cost is very reasonable compared to other companies here in Medford area." Lisa O. in Phoenix "Amy did an outstanding job! My place looks even bigger now since her organizing and cleaning!" Mark N. in Eagle Point "Outstanding! Beyond my expectations! Many thanks!" Charles Z. in Ashland "Angela did a fabulous job! Just excellent! Came home and was so impressed with the floors!" Barb C. in Jacksonville "I just want to thank you so much for sending Amy to us! She is AMAZING! All of your people have been wonderful but Amy D. really REALLY is on point and knows what she's doing. I very much appreicate her hard work. Thank you!" Jenn P. in Eagle Point "The cleaning went great! She was fantastic! Saved me lots of energy for the move." Chris H. in Ashland "Ofelia is doing a great job! My wife loves her attention to detail!" Tom S. in Medford "Graceworks did a great job in a short amount of time. Thanks for the services!" Jonathan T. in Rogue River "Everything is looking great. Niki is Awesome! " Susan in Ashland "Chris was so awesome! He even did the microwave, the fridge, keyboard, and light fixtures. My house looks like a model home now! It was so awesome! Let's do biweekly now!" Katherine B. in Colestin Valley "Angela is perfect!" Sharon W. in Medford "Kira did a wonderful job. Just a delightful young woman. Everything just sparkled. It was a great experience!" Judy F. in Rogue River "The clinic looks beautiful; I'm really grateful for your services and for Alayha! I appreciate her cleaning skills and she is a great communicator." Suzanne S. at Wellness Center in Ashland "Mandai and Ofelia are doing a wonderful job! Such a delight to have around." Barb O. in Ashland "Niki is excellent! So quiet and such a good cleaner. She really seems to know what she is doing!" Larry F. in Medford "Ofelia has a great work ethic and is a pleasure to be around." Katy C. in Ashland "It went great. Alayha's a sweet person, got a lot done, and she even liked my dog!" Bill B. in Ashland "Amazing! The 2 girls were the sweetest ever. Very happy with the experience. Couldn't have ask for it any better. I felt very comfortable with them in my home and letting them clean in my house while I was at work. To feel that trust was such a relief. Best thing I ever did. Undoubtedly will be calling again to set up another cleaning." Kathy K. in Medford "It went great as expected! She got a lot done!" Paige in Medford "Jennifer is terrific. I love the philosophy of your company which of course you embody, but she does too. Our house feels light and happy after she leaves, and she's so thorough and kind and just a cool presence to have working her magic here all day. I'm very impressed that you've managed to hire people who can do what you do so well! And we feel very taken care of." Megan C. from Medford "Everything went great. Crystal was very pleasant and I'm looking forward to ongoing cleanings starting next week!" Marsha in Ashland "It was wonderful having Lydia there. The most amazing part was how all evening long I kept finding little things that were nicely done. What a relief to have her come. So competent, thorough, and sweet! I will be referring you to many of my friends" Joy B. in Grants Pass "She did great! She got everything really well, took a little longer than Erin but was more thorough. Very happy with Lydia." Tom G. in Medford "Everything looks amazing!" Lucy in Ashland "It went great. Liked Miranda a lot. Really thorough. On time. Very professional." Tom in Medford "Loving it." Katie T. in Medford "The cleaning went well, all of your team members do an excellent job with the cleaning." Haley at Anne Hathaway's B and B in Ashland "Sierra was incredible. She had a great personality and did a wonderful job!" Margaret in Medford "The cleaning went really well. Amber and Callie were great and the place looks and feels wonderful!" Clara in Ashland "The office looks and smells wonderful! Sierra did a wonderful job" Chris P. at Allcare in Medford "Crystal was super nice! The cleaning was great. The house is sparkling and we are ready for company to arrive tonight." Sarah M. in Ashland. Jamie B and Kira - It really good. Looked great. Girls were really nice! Crystal in Ashland. Erin does such great job Larry in Medford I'm giddy at how wonderful it was to have help and it's trickled down to me being nicer to people at work! Becky S. in Ashland with Catherine The cleaning was spectacular! Lots of great feedback from the staff, everyone was very happy. Catherine's attention to detail is much appreciated. Sarah at Commercial Business Office complex in Ashland Megan did a great job! I'd like to set up cleaning for my father as well now. Anna J. in Medford Anjule - Thrilled! 1st clean went great! Anjule is so respectful with her energy in the home. Jill R. in Talent Ofelia - Went really well! Really enjoyed Ofelia's cleaning! Sandra W. in Medford Jamie B and Kira - It really good. Looked great. Girls were really nice! Crystal in Medford "Jennifer is meticulous!" Jenny in Medford "Elena and Jennifer were awesome! They were very enthusiastic and cheery. They met my expectations very well. The house was in dire need of a shine and now it looks great!" Shannon T. in Ashland "We loved having Sierra here. She got everything done that we wanted done. She's a great fit!" Jane P. in Medford "Crystal is awesome! Flowed so well. Focused. She did everything! Fabulous - hard working! I felt "wow" as I rested in my chair afterwards. Wonderful personality. Wish I could bring her with me every day! A love bomb! The cleaning products were so great and the vacuum cleaned the air while she cleaned!" Casey in Rogue River "Super happy, Jane is great!" Wendy G. in Medford "Crystal was just perfect! Very conscientious." Ryan in Medford Crystal and Erin: "They did an excellent job! Very happy. They were very trustworthy." Jennifer K. in Ashland "I loved Maria!" Maureen in Ruch "I am super thrilled with Joann and that she does a wonderful job and communicates very well. Very happy with Graceworks." Ken S. in Ruch "The house looks awesome! Thank you Eric!" W.G. in Medford "Shannon was very thorough and worked hard. We are very happy with her." Becky in Ashland "Ellen was wonderful! She was a hard worker, very fast learner, and pleasant to interact with. We are very pleased!" Susan A. in Ashland "Hello, Karlie just left our house after a long hard day of cleaning! I must say, what an asset she is to your company! She did an AWESOME JOB! I cannot say enough about her attention to detail and that I only had to go over what I wanted only once.What a hard working young lady she is! I have dealt with another company before and it did not go down that way at all! Thank you so much for sending her to us!" Randy in Medford, OR "Can't say enough about the job they did. Was on short notice for a rental that we own. It's nice to be able to show a nice clean and odor free house. Thanks GraceWorks!" Harold in Medford, OR "Eric was helpful and efficient in setting up the cleaning service. The service itself was excellent. She was very thorough; the floors sparkled, the carpets were well vacuumed, and all surfaces were cleaned and dusted. We plan to use the service on a regular basis." ~H. B. in Medford Hi Eric & Anne, Thank you for cleaning our home today. It feels good to have your support while we are settling into our home. Really appreciate the clean house. It was very nice to have the follow up call. It is a nice personal touch. Very professional. Sincerely, Larry and DeLinda S. in Central Point "Marce is WONDERFUL ;) She really does and thorough job and is such a sweet lady. You certainly have a great crew!" ~Abby in Ashland "Punctual, friendly, hard working and did a great job! I moved out of my rental and needed a full house cleaning top to bottom and everything that I asked was done. It looked great! Thank you!" ~ Sarah S. in Central Point "Eric was very courteous and professional in our telephone conversations to set things up. Carleen, our cleaner, was very thorough and pleasant. She was very friendly and open to any and all requests or suggestions I made. She completed all the requested work within the originally agreed upon time period. She even went above and beyond by performing some tasks that I hadn't even expected (like sweeping off the apartment patio). She was extra nice, patient and talkative with my elderly mom who likes to chat a bit.....Carleen really made my mom feel at ease as she is not used to having "strangers" in her home. Eric called again that same evening to follow-up and make sure I was pleased. Based on this first cleaning, I will be retaining Carleen and GraceWorks as my mom's regular bi-weekly cleaning service and would recommend them to others." Wayne Medford, OR "Recently, I hired Eric Grace to come over and help clean up around the house. As you may know, this residential cleaning (in an ecologically friendly way) is one of the things he does. He took on the task of cleaning the windows in my house. Not a fun job, especially with as many windows as I have - plus the accumulated dust that comes with 2 years in the country. Short version? He did an excellent job at a good price, with no supervision. I'd hire him again in a sec." M.D. in Ashland "Hi Eric, Just wanted to let you know that I am pleased with the quality of your work. You are a kind soul and it is a pleasure to have you around. Thanks also for pointing out things that need attention you may see while you clean such as the rug dye bleeding into the carpet below. You may see things that I miss so I appreciate that. See you next time." S.A. in Ashland "Dear Eric, Thank you so much for coming this past week and having the house be so wonderfully clean!" A.C. in Ashland "My experience in working directly with Mr. Grace has shown me he is extremely conscientious regarding completion of work, is in complete communication regarding client expectations and satisfaction with each type of project. Eric is very dedicated, and shows initiative regarding additional work that needed to be done but was not necessarily presented in the original scope of services. My wife is extremely sensitive to perfumes, scents, and sounds, due to a debilitating surgery, and Mr. Grace has been exceptionally aware of her needs (she is homebound) during daily cleaning. Our household utilizes only natural, unscented and dye-free products for laundry and cleaning. It is my pleasure to recommend GraceWorks and Eric Grace for other housekeeping and cleaning projects." D.F. in Phoenix, OR "Eric is meticulous in his work. He moves efficiently and is thorough. The person Eric placed with me when his schedule did not match mine has proven to be equally good. She is dependably on time, careful in her task. She is pleasant to have in my home and conscientious." J.P. in Ashland, OR Contact Eric and the GraceWorks Team at 541-292-... to get an estimate or learn more about us at www.....com.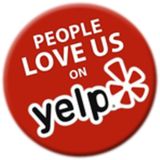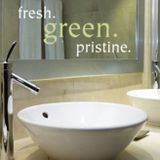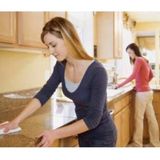 Services
Responsibilities include:
Share This Profile
Find Housekeeping in Medford, Oregon