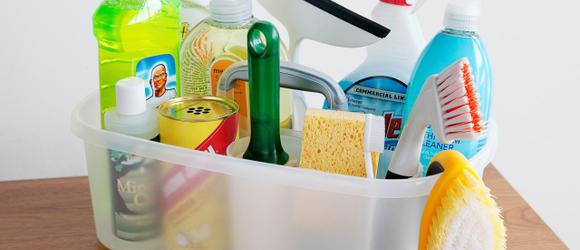 Qualities of a Great Housekeeper
June 12, 2022
Your time is precious, so why spend it cleaning the house? It's okay to admit it. We let things around the house slip through the cracks (like those dusty shelves). We spend too much time thinking about them and too much energy worrying, or shall I say, procrastinating.
End the misery now! You deserve professional house cleaning and a dedicated housekeeper. Below, you'll find an in-depth guide to what you need to look for when recruiting a house cleaner for your family.
Personality qualities to look for in a housekeeper
Hiring a housekeeper to come into your personal space is a big deal. But remember, all relationships, whether working or personal, have a starting point. You are trusting a stranger, taking a leap of faith. You can only know so much about a person during an interview, so what do you need to pay attention to?
Hardworking First and foremost, you need a clean house. When you're evaluating a candidate, make sure you're comfortable they'll put in the time and energy necessary for a polished home cleaning.
Trustworthy Oftentimes, you'll be leaving your home unattended when your cleaner pops by. The hallmark of an expert housekeeper is the commitment to professional, trustworthy conduct. If they're working as a live-in maid or cleaner, this is especially important. Similarly, part-time hotel maids and hospital cleaning staff have a key responsibility that requires a deep level of trust.
Attentive If you provide clear instructions, will your cleaner pay attention? You want to ensure that, if you're paying a cleaner, they're committed to reaching every last corner and crevice.
Loyal There will be times when you need something cleaned last minute. A loyal cleaner won't think twice about this, so long as they are free. Similarly, your housekeeper is a person themselves - and may have other challenges in their life. A loyal cleaner won't cancel at the last moment.
Flexible Life is never as planned. The best housekeeper is one who will make every effort to help you and your family. Be respectful of each other's time and schedule.
Caring It's easy for a careless housekeeper to break or lose things that have meaning to you. The best maids care for your home as if it were their own. Hopefully, you can find someone who will do the same!
Professional House Cleaning Experience
Prior Experience Has your housekeeper been in the business for long? While some new housekeepers might be full of energy, many more experienced house cleaners will know cleaning tricks and housekeeping tips to save them time and money.
References If an experienced cleaner isn't able to produce references, this might be a red flag. In general, you don't need to call references - as they will almost certainly say good things. Rather, what is important is that your potential maid has people they've impressed. Now, not all countries or continents place the same emphasis on references.
Prior caregiving experience Some of the best housekeepers developed skills as a nanny, eldercare worker, or a petsitter. While not exactly the same, these other industries also require an empathetic, attentive individual; perfect for a housekeeper.
Housekeeping Skills and Qualities
Kitchen, Bathroom, and Bedroom Cleaning This is an obvious one. Every house cleaner should be comfortable scrubbing a bathtub and making a bed.
Laundry, Trash, and Odd Jobs Trust me, having someone who can fold laundry or take out the trash can be a lifesaver. If you're going to be out of the house for many hours at a time, or don't have children of age to help with chores, asking your housekeeper about these items may be ideal.
Cooking, Child Care, and Pet Care You may not be in need of this type of care, but having a cleaner who is comfortable making meals or caring for a toddler can save you a whole lot of stress.
Cleaning Supplies of Choice If you're a family who cares about organic cleaning supplies or all-natural items, make sure you ask up front! If you're very particular, consider offering to buy the supplies yourself.
Drivers License and Professional Certification Maybe you haven't had time to make it to the grocery store. Or maybe the kids need to be picked up from the bus, and an important meeting is going overtime. Having a driver's license is an asset for a housekeeper. Incase of an emergency, CPR and first aid training are also important certifications to have.
Future Plans as a Cleaner or Housekeeper
How Long Will They Be Around Whether working at a cleaning agency, as a professional maid, part-time as hospital staff, or as a bi-weekly house cleaner, relationships matter. Hiring takes time, so ideally you'll hire a cleaner who will stick around for a while.
House Cleaning Situational Awareness Ask your housekeeping applicant some situational questions that reflect scenarios they might run into while on the job. What would they do if the stove caught on fire? How would they handle a toddler playing with cleaning supplies? A good housekeeper always keeps their cool.
And there you have it - everything you need to think about when hiring your next housekeeper!
Editors note: this post was originally published on April 11, 2017, and has been revamped and updated for accuracy and comprehensiveness.
Related Articles
Need a Housekeeper?
Housekeeper.com is the fast, easy and affordable way to connect directly with qualified cleaning professionals for home, office or commercial cleaning.
Need a Housekeeper Job?
Housekeeper.com allows you to quickly and easily connect directly to employers with thousands of open professional cleaning and housekeeping jobs in over 30,0000 cities across North America.