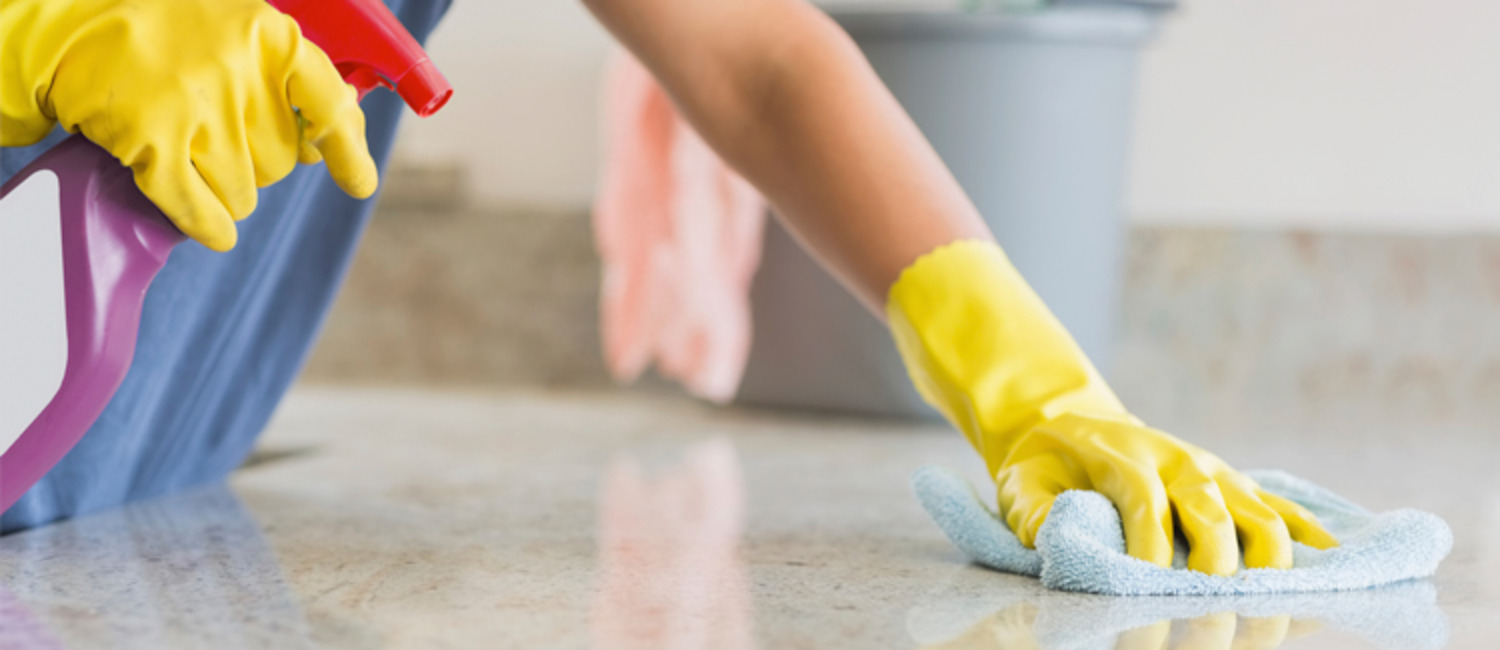 5 Benefits of Cleaners When Your Home Needs a Deep Clean
January 24, 2017
Is it time to give your house a deep clean? Over time, dirt and dust accrue in the oddest places. Even if you're keeping up with everyday chores, every home occasionally needs a little intensive TLC.
But wait! Don't go it alone. If you try to do a deep clean of your house, you probably won't get the job done as well as if you hire someone. A professional cleaner is far more likely to get your house cleaned in a swift, professional and thorough manner than you'll ever do alone.
Professionals Have the Time
If you're like most people, your time is at a premium. You're rushing between work, appointments and social engagement. You hardly have the time to keep up with your ordinary chores. How will you find the time to give your house the deep clean it needs? If you somehow manage to make room in your schedule, you might give the cleaning a much more cursory treatment than it deserves. There's no blame in that — you have a packed schedule, after all, and it's not like you're getting paid to spend time cleaning!
But cleaning professionals are paid to clean. And they know exactly how much time to set aside to scrub your home from top to bottom. They'll work with you to set aside a block of time for them to come over and do the job right. They won't procrastinate on the project, and they won't cut corners on account of being rushed.
They Have the Commitment
Most people don't like cleaning house. They put it off as long as possible or may even skip their least favorite chores entirely.
And it's no wonder: A project like a deep clean is easy to procrastinate on. It usually involves taking care of the spots in your house that are seldom seen or maybe that your guests accept as a little dirty. It's easy to make up reasons to not do it: No one will notice it. You're too busy. It's not fun. It's too much to do all at once. You don't really know what you're doing.
When you hire a professional, you cut through all those excuses. Your cleaning professional will prioritize your house cleaning and get it done, so you won't have such a large project hanging over your head anymore. Getting your house really clean becomes as simple as making a phone call or finding someone reputable online.
They Have the Knowledge and Experience
Pop quiz:
Most people don't know the answers to these questions. If you do, it's probably academic knowledge that you hardly ever put into practice. And as a result, these are skills you probably haven't put into practice very often. When you finally put them into practice, you'll feel shaky and uncertain, and you probably won't complete the task very efficiently or well.
But professional cleaners are, well, professionals. They do this all the time and have built up the skills and knowledge to clean your house efficiently and well. Plus, they know the things you don't know you don't know — like the odd places nobody thinks to clean that collect a lot of dirt. You can't beat their experience.
They Have the Tools
You probably don't own a carpet shampooer or a high-quality vacuum. You'd have to rent them, which is pricey. And you probably don't know which cleaning substances cut through dirt the best while still being safe for you, your home, your kids and your pets.
Professional cleaners either own the tools they need to give your home an efficient deep clean or their company does. Either way, these are the tools of their craft, so you'd better believe they're the best around and are kept in excellent repair. You don't need to worry about how to rent or buy pricey and highly specialized cleaning equipment because they have it handled.
They're Not Embarrassed
A lot of people worry about hiring professionals to come into their home to clean. They're worried that their home is somehow messier than any other home and that professionals will judge them negatively or be frustrated or contemptuous of them and how they live.
But this is their job. They clean homes all the time and see them in all different states. A lot of the people who call them in, unsurprisingly, have very messy homes and need help.
So there's no judgment at play. You're just another client who needs their services. Many people put off deep cleans out of a sense of shame, but rest assured that your cleaning professional has no such negative feelings about your home.
Conclusion
When you want a job done quickly and efficiently, you call in professionals. The same is true for cleaning the house. When your home needs more than a surface-deep clean (and what home doesn't?), call in cleaning professionals to help you out.
They've got the time, the motivation, the expertise and the tools to get the job done, and there's no negative judgment at play. You'll get your home clean and get back to your everyday life.
For more reasons to hire a professional, check out the Benefits of Hiring House Cleaners section of our blog.
Related Articles
Need a Housekeeper?
Housekeeper.com is the fast, easy and affordable way to connect directly with qualified cleaning professionals for home, office or commercial cleaning.
Need a Housekeeper Job?
Housekeeper.com allows you to quickly and easily connect directly to employers with thousands of open professional cleaning and housekeeping jobs in over 30,0000 cities across North America.