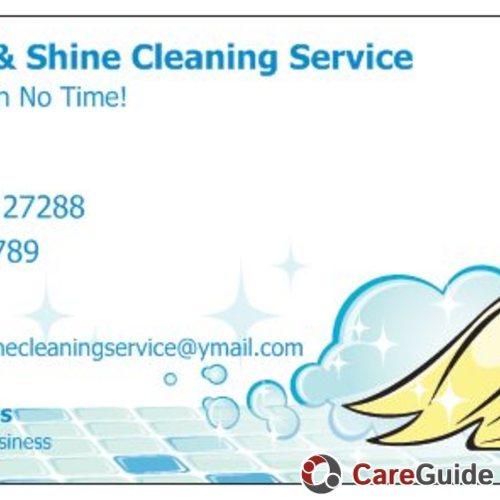 Ann Carter
Sparkle & Shine Cleaning Service
House Cleaning Company
Looking for Home Owners in Eden, NC.
Last seen over a week ago.
Housekeeper in Eden
Sparkle & Shine Cleaning Service is located in Eden, NC, 27288. We serve Rockingham and Stokes County. Our maids here at Sparkle & Shine believe that the customer's satisfaction is the most important factor. That's why we go above and beyond to clean your home just the way you want it. All of our maids are the finest and have years of experience in cleaning homes that's why we guarantee our work. If it's not done right the first time we will come back to fix the problem for free in the next 48 hours. Our cleaning services are thorough, consistent and customized. We do exactly what you ask of us and there is no hourly charge so you know the flat rate fee is the same every time!. Visit our website at
www.....org
Housekeeper Details
Email Address

Confirmed

Phone Number
336-552-...

Confirmed

Provider Type
Agencies/Companies
Agencies/Companies
Yes

Notes made here will only be seen by you. If you want to message the owner of this listing
More in Eden, North Carolina
Looking for a cleaning job?
Find open cleaning/housekeeping jobs in your city.
×
Ann Carter Sparkle & Shine Cleaning Service